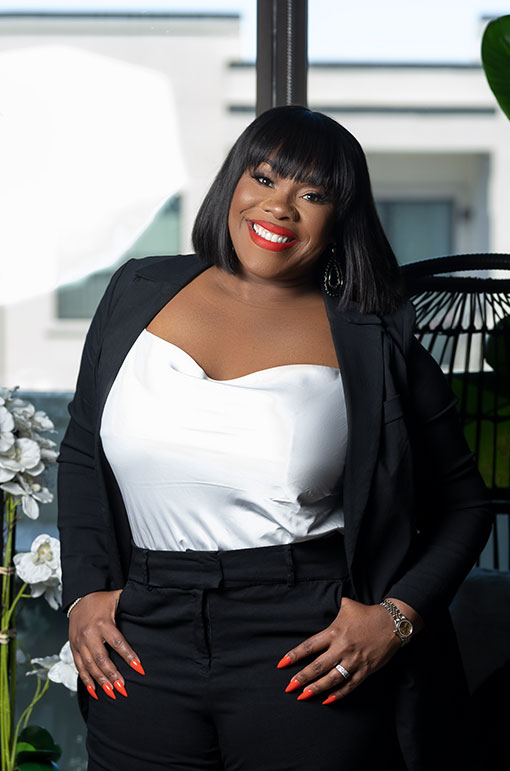 Noel Collier is a top performing realtor in Houston and the surrounding areas and is devoted to improving the lives of others – and not just through real estate.
While she works hard helping families find their dream homes, she will always hold true to her values and native roots. As a graduate of Texas Southern University, "Excellence and Achievement" is not just a motto – it is a way of life.
Before venturing out to pursue real estate full time, Collier excelled in software sales at top companies such as ADP and Wolters Kluwer. In those roles, she constantly shattered goals while at the same time mentoring young professionals. The accolades and awards she received regularly are a testament to her hard work and dedication.
Collier began 2019 as a dual career real estate agent, wife and mother to three beautiful children. Her strong faith and support of her family was imperative when she made the decision to pursue real estate full time. At that time, the Noel Collier Group was born. For the past three years, Collier has exceeded her goals in terms of families helped and real estate sales. One of her strongest assets is her ability to relate to others while demanding results.
In addition to making her mark as a phenomenal real estate agent, Collier volunteers quarterly by sponsoring nonprofit organizations that contribute to the betterment of the community and society as a whole.
Noel's ability to connect with people comes naturally. Her God given talent and passion to help others has directed her path to becoming one of the top professionals and entrepreneurs in Houston. As Collier steps into this new chapter of her life, she continuously reminds herself of her future goals. Her plans are to continue to expand her real estate business by way of serving more clients and growing her credit repair division.